September 20, 2012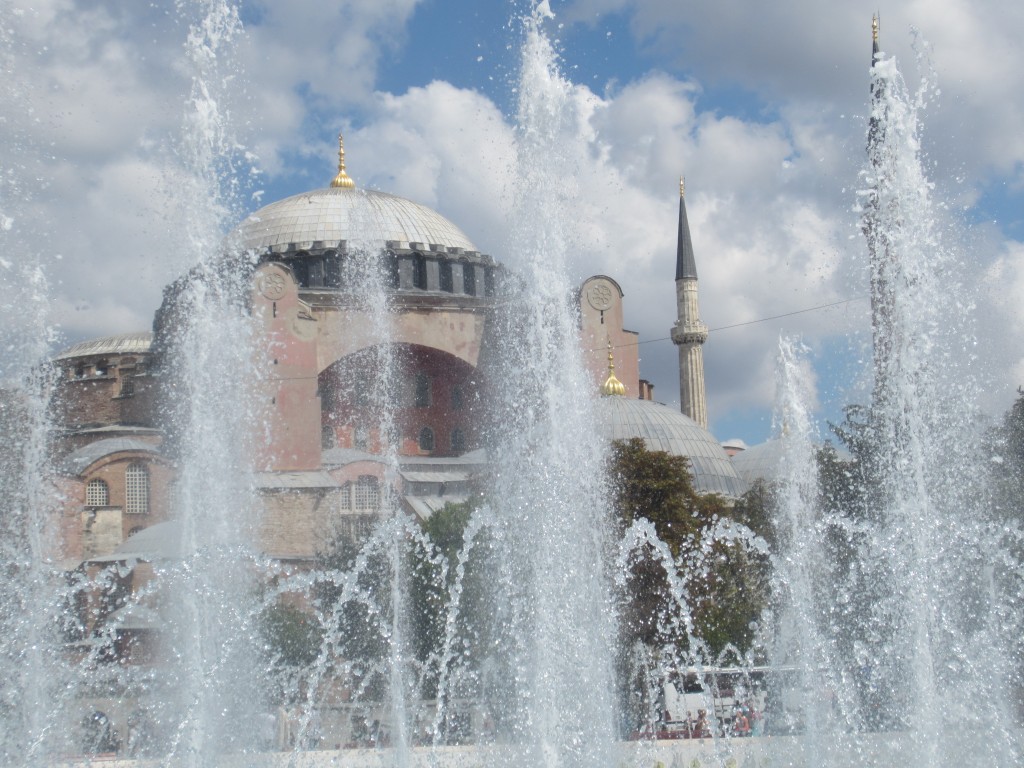 Hagia Sophia seen through the Sultan Ahmed fountain, by Linda Barlow. Read more
September 19, 2012
I'm in Istanbul, in the second part of a two-week vacation with Linda. Last week we stayed almost completely in the old city, with our hotel being just 3 blocks from the Gülhane tram stop. This week we're in the new part, on a hillside between Taksim Square and Kabataş. For a variety of reasons, I haven't been as diligent about email and so on as I usually am while on vacation, and I've been completely unavailable for any except the most utterly urgent phone calls, of which there thankfully have not been any. But this evening, while Linda watches Muhteşem Yüzyıl in the other room, I'm in the mood to write a bit of travelogue, and post it in what among other things has become the most personal of my blogs.
Linda lived in Turkey for a while with her first husband, and speaks excellent Turkish. (In general, the Barlow women have an amazing talent for languages.)
If you've never been to Istanbul, it must be seen to be believed. From a hills and water standpoint, imagine 10 San Franciscos, but with many of the buildings being 500+ years old. The whole thing is wrapped around the Bosphorus, in which at any moment you can see 2-3 tankers, a whole lot of commuter ferries, and generally more ship traffic than I imagine can be found in any other similar expanse of water in the world (the Panama Canal area perhaps excepted). And there are plenty of places from which to get awesome views, most notably on the water itself. If you're ever in Istanbul, seize every pretext you can find to be out on the water.
When it comes to great religious buildings, Istanbul may be my favorite city in the world, ahead of Rome, Paris, and even Kyoto. Reasons include: Read more